Expert Tips
Navigating Complexity in Complex Times: How evaluative thinking can take you to the next step
By Elaine Stavnitzky, Consultant
1.  Articulate the change you want to see
When considering effectiveness, whether at the personal or organization, the act of articulating your goals and vision is often the first step to "success". It provides a target to aim for or a line in the sand to compare the direction of your efforts over time. When things become disrupted, as it has on many levels in the past couple of years, goals and visions provide a guide for decision-making. The skill comes in defining the change in ways that are specific enough to provide a clear destination while broad enough to accommodate the complexity that is reality. Think compass rather than detailed map. Within organizations, times of uncertainty can be opportunities for senior leaders to elevate staff thinking by reinforcing the link between their daily work and challenges to the bigger picture.
For reflection: Are your organization or program's goals and/or vision providing clear direction in turbulent times? If not, what needs to be adjusted?
Tip: if you're feeling lost or scattered, elevate your thinking and refocus on your goal/vision
2.  Identify the pathway to achieve that change
Times of disruption can add a lot of noise to our lives. After realigning with your end point or goal, revisit or develop the pathway to move the organization from where it is now to the destination. This may involve identifying assumptions of resources and processes that may be in place as well as obstacles that need to be removed to pave a way forward. A review of your pathways of change that may have been disrupted may identify gaps that were missed initially. Immediacy is a key principle. From the steps identified, what can be acted on in the near future?
For reflection: What is one tangible action you can take towards achieve the change you have envisioned in the next month?
Tip: Focus on immediate, tangible steps to gain or keep momentum.
3.  Monitor standards and quality
You may have heard it said "what you measure, you become". Our current information age has brought a plethora of data that can be magically transmuted into tables, charts and dashboards summarizing key performance indicators (KPIs). Unfortunately, even with this overabundance of figures, the meaning of what they signify can be obscured. There is a tendency to simply account for the accomplishment of activities without linking how they shift outcomes downstream in the change pathway.
Indicators are often articulated as the "number of [units] that [achieve change]. For example, number of participants who improve their knowledge on adaptive management. Numbers are only meaningful if there is a basis of comparison. If the result is 10 participants, that is great if there were only 10 participants, but not great if there were 100 participants. Some other indicator pitfalls include not detailing the quality of change desired. For example, this sample indicator is hoping there is a change in knowledge. Is it sufficient that people simply understand one out of the 10 key concepts from the training? What is the minimum threshold that you expect from people attending the training? How will you verify this?
Lastly, indicators often use general change terms are used rather than a benchmark of the change desired. In our example, what does "improve" mean? To monitor change, you need to have at least two points of measurement. How do your knowledge management processes accommodate this?
For reflection: Do your KPIs speak to change or do they just document activity completion? What are the quality thresholds in your KPIs?
Tip: Use "proportion" (or at least "percentage") instead of "number" when developing KPIs.  The denominator provides an automatic frame of comparison for progress.
4.  Test your assumptions
Johari's window teaches us that we don't know what we don't know. Being able to surface assumptions is a critical thinking exercise that we often gloss over and a critical step of developing strategy and Theories of Change. COVID has taught us that there are many things we can't take for granted. When these assumptions get challenged, it is an opportune time to reflect on how your change pathway and perhaps even your goal(s) may need to adapt in response. The ability to accept and grieve what we had thought was and is no longer and to let go of those to move on to engage with what is positions us to adapt, fail forward, and press on towards the goal.
For reflection: What assumptions are not holding true at this time? What mitigating measures need to be taken?
Tip: Put in place mechanisms to monitor risks of your assumptions failing and plan in advance for them based on their likelihood and impact to your goal.
5.  Celebrate
Many studies have shown the benefits of positive thinking and gratitude. We see even in Israel's exodus journey from Egypt, after fighting the Amalekites, Moses pauses to erect an altar to celebrate, give thanks and remember whose cause we fight for, who gives us the power and strength to overcome, despite all odds.[1] While chaos and noise may surround us, the discipline of gratitude and appreciating even the smallest achievements can lend us the motivation for the next sprint of change.
For Reflection: what progress towards change can you celebrate today? How can you commemorate it?
Tip: Motivate yourself and others in difficult times through regular reflections and commemorative celebrations
[1] Reference from MacLaren's Expositions on Exodus 17:15, accessed from BibleHub, linked here.
Elaine Stavnitzky, Consultant
Transforming Knowledge into Action
Struggling to tell the story of the transformational impact your organization has through its God-given mission? Elaine facilitates organizations of all sizes to clarify their Theory of Change and develop monitoring, evaluation, and reporting systems that leverage the opportunities found in their existing resources. Since 2002, she has been leading and implementing a wide range of complex strategic, programmatic and quality assurance processes to support leadership, staff, communities and children in international development and humanitarian aid programs. Her expertise covers on-going learning and improvement in 30 countries across 15 sectors, including education, health and nutrition, economic development, water, sanitation and hygiene, gender equality, inclusion and youth.
She provides a versatile suite of expertise with specific focus in: strategic and programmatic Theory of Change; developing or strengthening monitoring, evaluation and knowledge management systems for organizational learning and change and generating evidence of impact; and related capacity building and training both in person and virtually.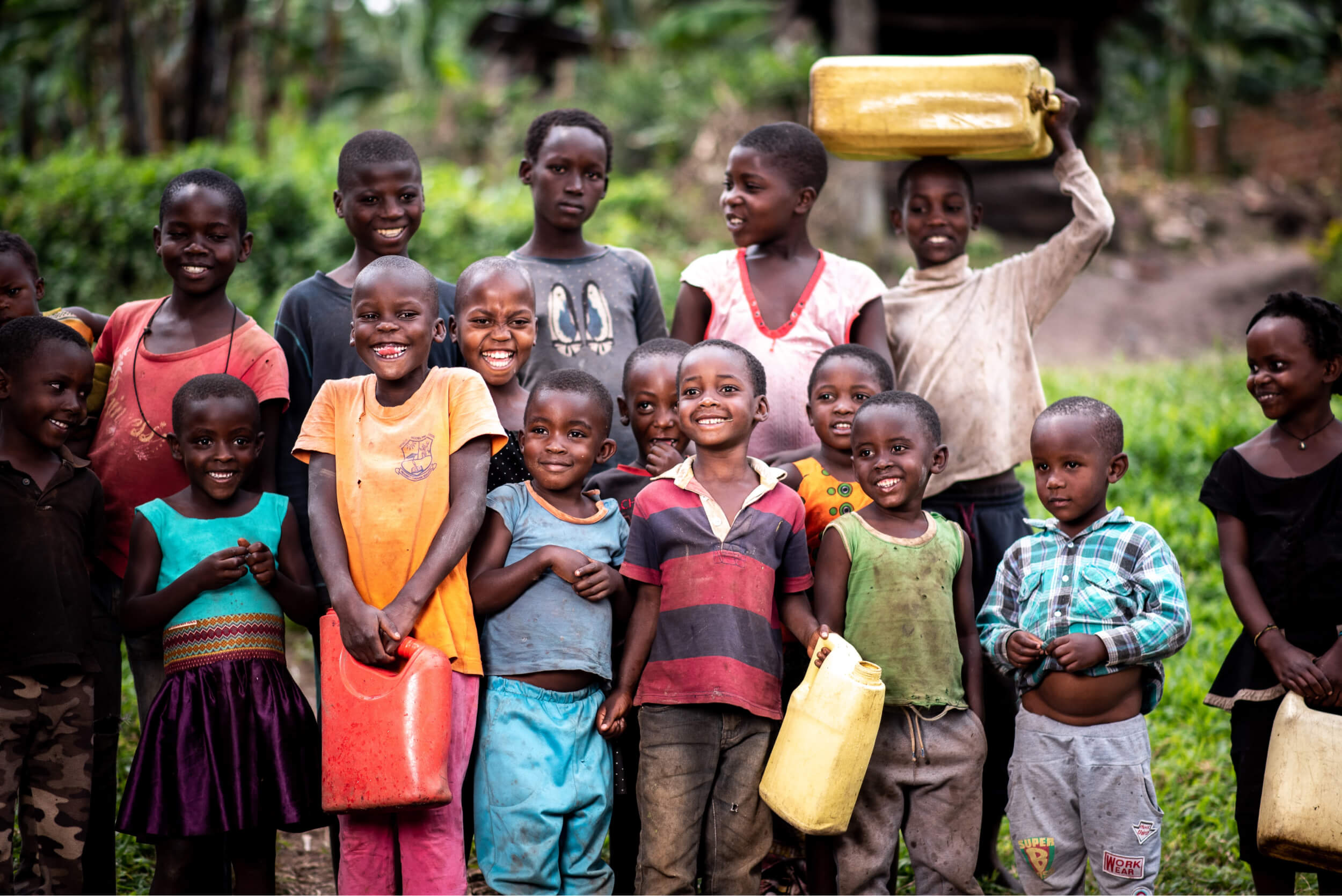 Collaboration is at the center
Organizations can't fight poverty on their own. Get connected. We are stronger together.