Kentro Connection
From Surviving to Thriving: How partnership makes creates economic opportunities
Author: Heather Grbic, ADRA Canada (2 minute read)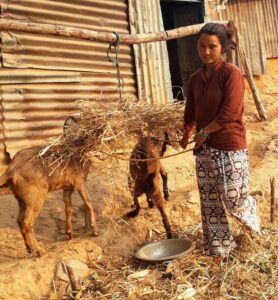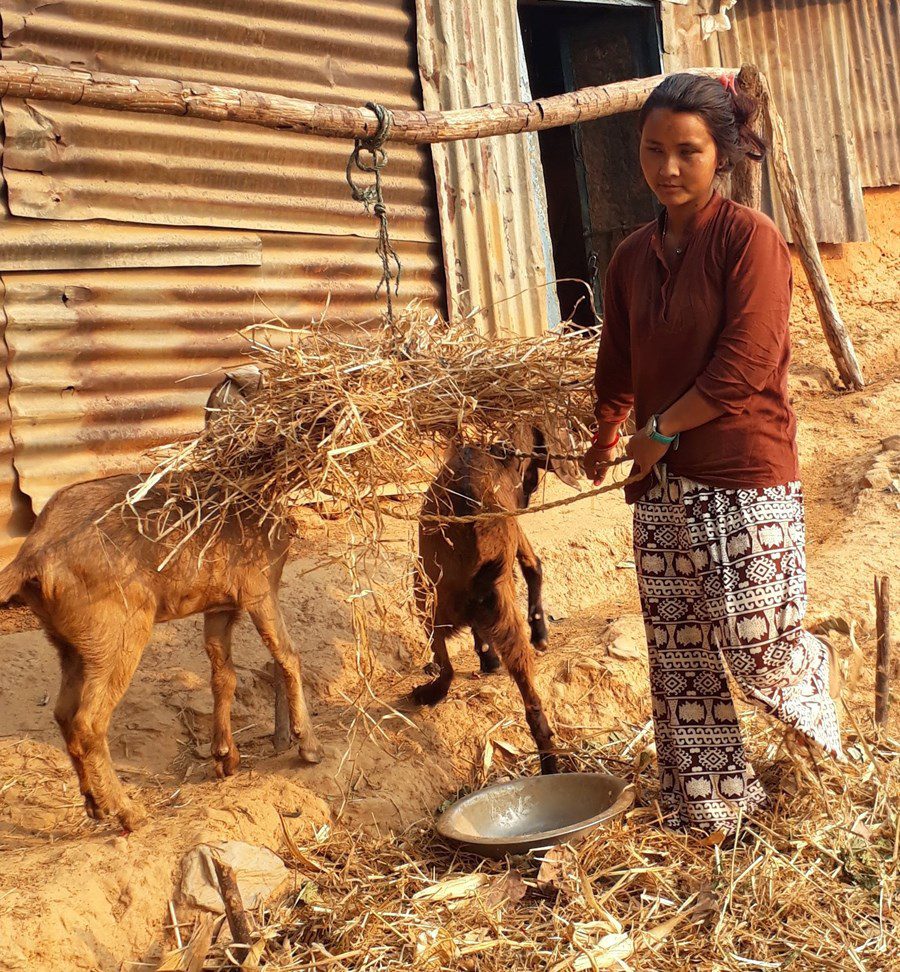 Suku Mijar was born into the dalit caste in Nepal. In the eyes of society, that makes her an outcast. 
In Suku's very remote dalit village, poverty's oppression puts young and old at risk of exploitation and deeper suffering. Suku and her husband were unable to earn or grow enough to feed their family regularly. Anything other than daily survival was out of reach. 
Through a partnership with the Canadian Foodgrains Bank, ADRA's FOSTER-II project reached out to Suku's community to increase economic opportunities by improving animal husbandry and establishing access to savings and loans. Suku joined the Goat Rearing Farmers Group where she received training on best care and practices for healthy, productive goats. She received two goats from the project.
She also joined a savings and loans group in which she began saving 50 Nepalese rupees a month. Being a member of the savings and loans group made life a bit easier for Suku as she could access loans from the group when she needed them. 
"I did not have money to buy goats but after being a member of the group, I am able to access a loan and increase the herd size," shares Suku. With the loan, she purchased five more goats. "I am also aware of improved goat rearing practices now with the technical assistance from the project."
The two goats given to her by the project each gave birth to a kid. According to the rules of the project, Suku has passed those kids on to other community members to assist with their own herds.
Suku now has high hopes for her future – an outlook not many dalits can claim. "I am now confident that I can get a good return from goat rearing. I am happy about the future of my family, especially for my children. I am so thankful to the project for bringing all these changes to my life."
ADRA's work of ensuring economic opportunities not only lifts families out of poverty, but it also rescues them from its life-threatening dangers.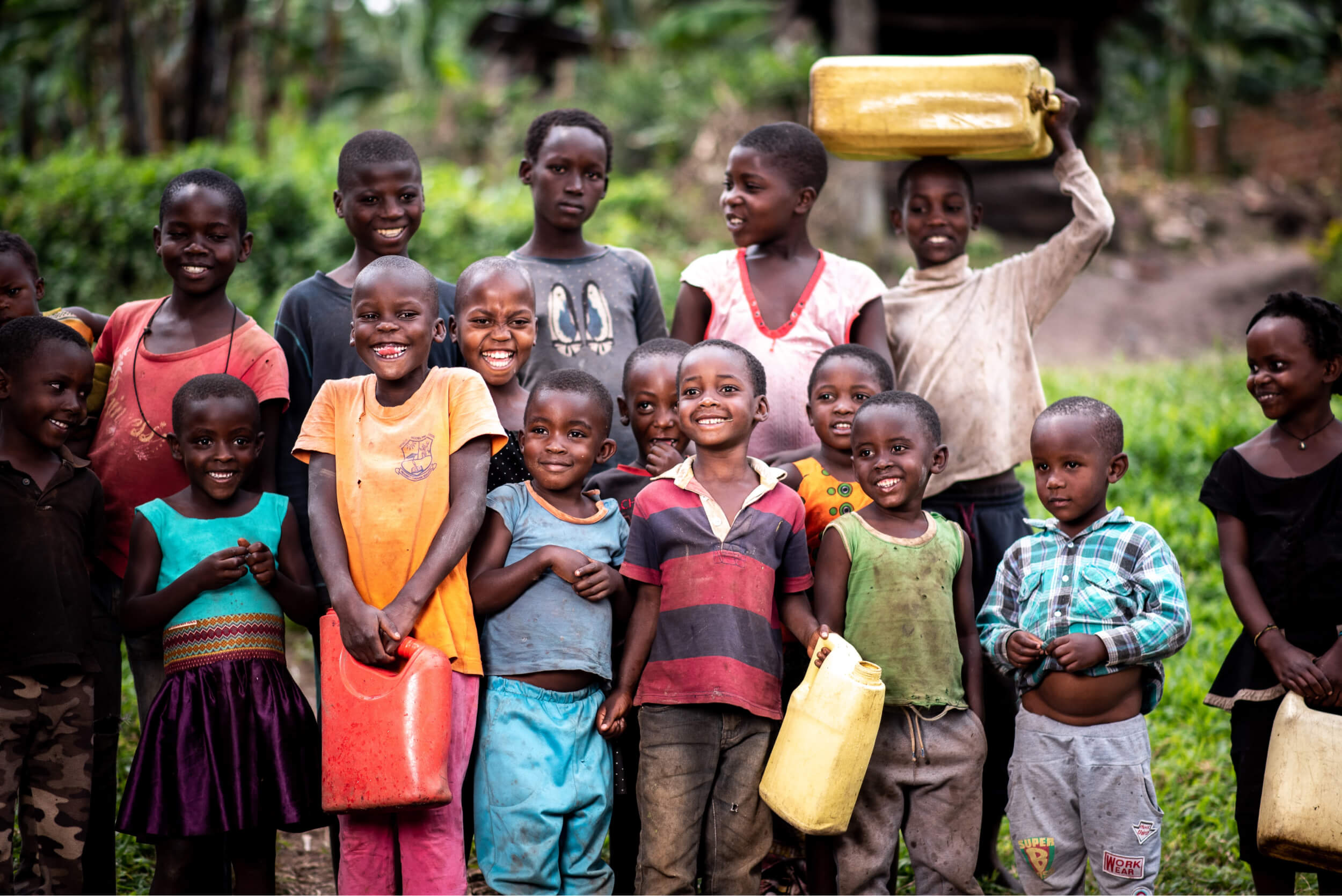 Collaboration is at the center
Organizations can't fight poverty on their own. Get connected. We are stronger together.