Member Stories
A Year Marked by Resilience
Wellspring Foundation for Education
After another year of changed plans and adapting on-the-fly, we're reflecting on the many ways God continued to bless our team and work.

Resilience Despite All Odds
While lockdowns were the challenge of 2020, 2021 brought gathering restrictions and uncertainty about how we could practically and safely deliver our programs. Wellspring trainers adapted training to continue reaching our partner schools, teachers have been re-teaching key content,  and parents have been working to bring back students vulnerable to dropout.

Meeting the Tangible Needs of School Communities  
In the aftermath of the Nyiragongo natural disasters this past May, the Wellspring team was quick to support displaced Congolese and Rwandan families by providing food, hygiene products, and sleeping gear, along with coaching for school and community leaders as they respond to the needs of their community.

Equipping New Teachers
In partnership with the Rwandan Education Board and support from 3 education sector partners, our trainers lead the creation of a clear and simple workbook for over 11,000 newly recruited and unqualified teachers as they begin leading the classroom.

Some Honourable Mentions
At the end of October, our team was honoured with awards for Wellspring's support to Rubavu District during Covid and in the aftermath of the Nyiragongo eruption by the District Executive Secretary. Days later, Wellspring was nominated and invited to become one of the five Execute Committee members of the Network of International NGOs!

Looking to 2022
Building on the theme of inclusive education from our 2021 Gala, we're diving deeper into equity and inclusion with specific training to change the lives of girls across the nation to ensure every girl is learning and empowered in her classroom. We will deepen our support for the newly hired 300 Early Childhood Education teachers in Rubavu District to ensure the youngest learners are met with an engaging play-based curriculum that will help build a strong learning foundation. To adapt to the new normal, we're launching a pilot project that blends digital learning and face-to-face coaching from Wellspring trainers to support teachers, leaders, and parents. As well, we look forward to growth and momentum for our partnership with Kuwasha Foundation in the Rakai School Development Project that will improve quality education for girls in 15 schools in the Rakai District of Uganda.

What a year it's been! Despite the obstacles that might lie ahead, we're excited to watch schools continue to display resilience and come back stronger than ever and work together towards a future where every child has access to a quality education, no matter the circumstance. Head over to our website to take a look and see how you can play a role in a child's future.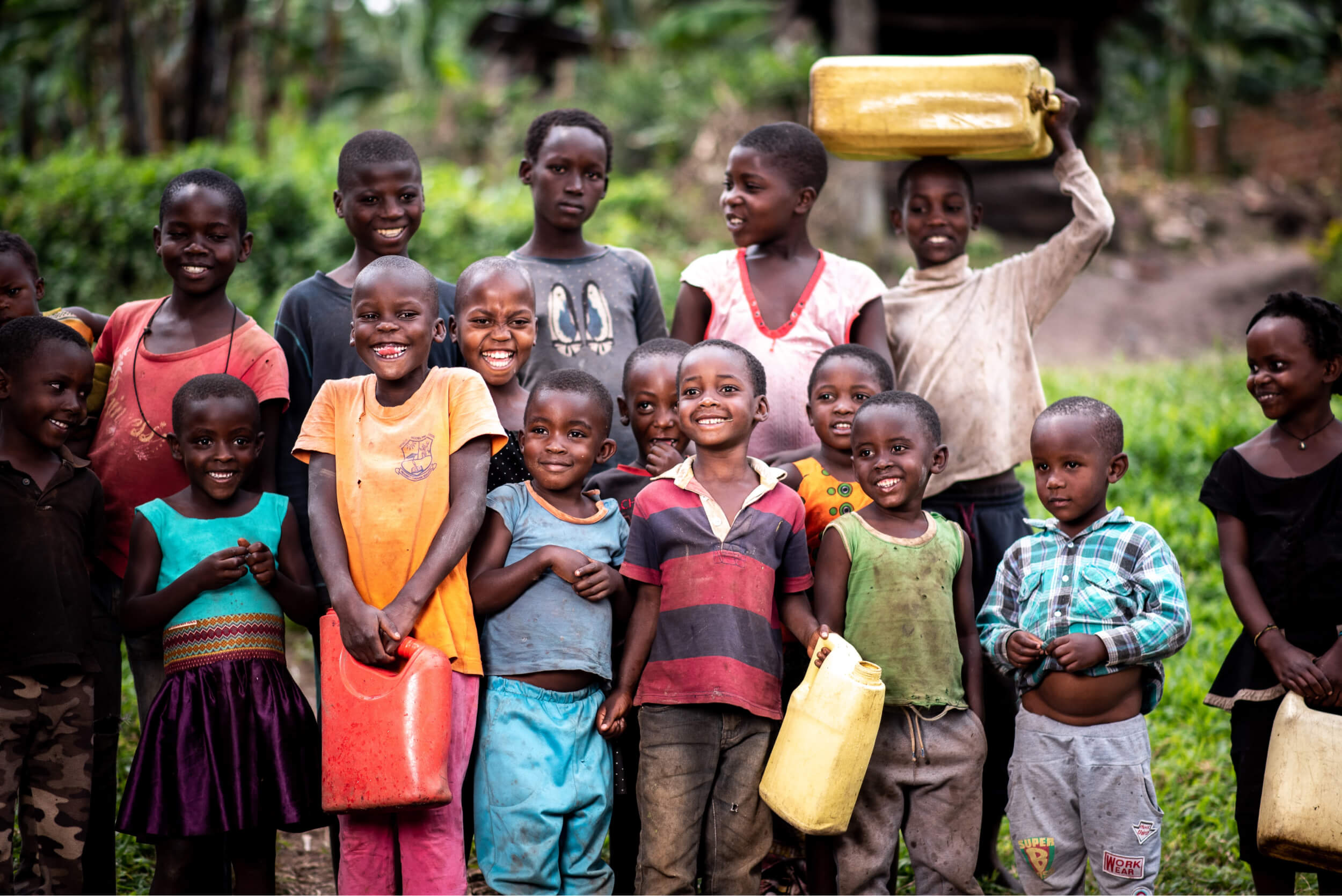 Collaboration is at the center
Organizations can't fight poverty on their own. Get connected. We are stronger together.