Kentro Webinar – The Accountability Paradox: How Healthy Leaders use less authority and get better results
Mar 23
|
1:00 pm
–
2:00 pm
UTC-5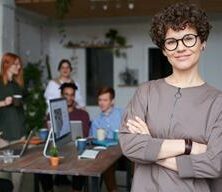 No one likes micromanaging; especially leaders. We want to empower our people to excel while also ensuring they're on the right track.
In this webinar we'll understand the toxic pattern that undermines our best attempts at accountability and see the practical ways we can build effective independence in our employees. Drawing on respected resources and the shared experience of participants you'll gain insights and take specific steps to increase clarity and trust in your organization.
All participants are asked to read and abide by Kentro's Principles of Welcome & Learning.