Network News
Selah Week – July 4-8, 2022
Last year, we added Selah Week to Kentro's annual calendar. Selah Week is a time set aside for a new kind of listening so that we can better hear the voice of God and His invitation into the renewal of all things – including ourselves, our organizations and our world. We ended our Selah Week with a time of sharing and in 2021 we heard some amazing stories of what God was saying to those who participated. I know that God has more in store for us this year as well, so I'd invite you to join us again for Selah Week 2022.
Intention: 
To make space for a new kind of listening, rejuvenation, and reflection so that we can better hear the voice of God and His invitation into the restoration of all things. (Colossians 2:19-20; 2 Corinthians 5:20)
To let our work go and to let it be for a week, so that the poor may eat. (Exodus 23:10-11)
Rationale: 
Selah is also a word in the Psalms most likely used to indicate a pause or break or a special interlude in the writings. These pauses and breaks are a beautiful reflection of the framework for life that God offered to the Israelites with cycles of work and rest: Sabbath punctuates the week, after 6 days of work, we rest; we work for six years and rest for the seventh; and after seven cycles of 7 years, the 50th year is the Year of Jubilee. Shmita is the Hebrew word for the seventh year of rest, during which God called His people to let the land go and let it be so that the poor may eat. (Exodus 23:10-11)
Most of us no longer work the fields, but we do work toward a world where the poor can eat. And many of us haven't been working for 49 years yet, but it's never to early (or too late!) to start setting good rhythms of rest and renewal – particularly in our line of work. The change of seasons from spring to summer is a good opportunity for many of us let our work "go and let it be" for a while so that we can more clearly hear the voice of God as He invites us into His work, so that the poor may eat.
Basic Structure: 
Prepare

yourself and any colleagues necessary to pause your regular work duties and set them aside for the week of July4-July 8. This may mean getting the appropriate permission, alerting colleagues of your upcoming absence, setting an auto-responder on your email and/or coming up with a contingency plan for alternate contacts if something comes up.
During

the week of July 4 – July 8, let your regular work go and let it be. Do what you need to in order to surrender those regular work activities to God, knowing that you've prepared yourself and your team for your absence. At the beginning of the week, set aside a chunk of time (approximately 10% of your full-time work week) to set a foundation for listening to God in an intentional way. For example, I work approximately 30 hours/week, so I'll set aside 3 hours. This might be time in quiet prayer, walking, reading scripture, engaging in a spiritual practice, etc. 
Go about your week (still letting your regular work go and be) with the intention of hearing from God in new ways – this may mean doing something you don't normally do, like visiting a certain park in the middle of the day or having tea with an old friend to talk about deep and important things or even just laugh with them or speaking to a spiritual director. You might consider setting a reminder for yourself a few times during the day to intentionally notice God's movement in the world around you. 
Some questions that may spur your thinking: Where do I see glimpses of grace breaking through? Where do I see the image of God reflected around me? What is breaking your heart right now, God? Where are you moving in this situation, God? What do you want to say to me right now? 
Notice

what you feel, see, hear, etc. and note them down, as you are able.
Reflect

At the end of the week or before the beginning of your next regular work week, when you will be picking up your tasks once more, take approximately an hour to reflect on your time. Use the following ideas/questions to guide your reflections

Look for themes; 

What was life-giving?

What was soul-draining?

What did God communicate to you about His work in the world?

What did God communicate to you about your role in His work?
Share

your reflections with someone! In fact, share them with each other and us! Join us on July 8 for a time of sharing and praying with one another.
Want to join us for Selah Week? Click here!
** You do NOT need to sign up in order to participate, but signing up will help us follow-up for a time of sharing. Plus, it's always nice to know who is listening along with us.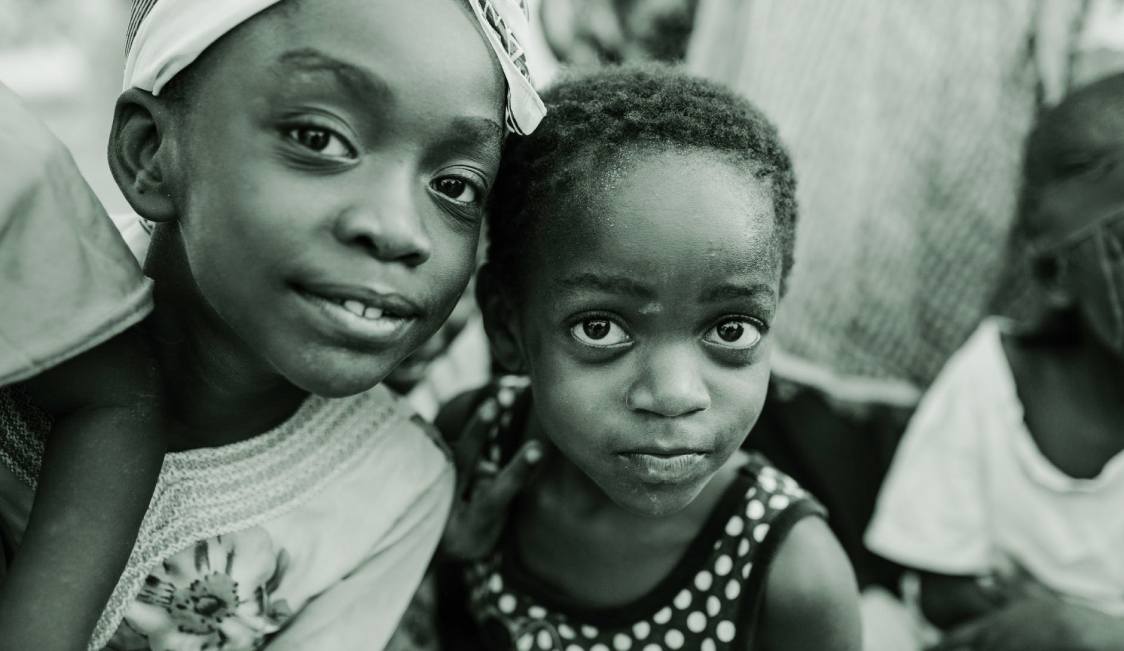 Collaboration
is at the center
Organizations can't fight poverty on their own. Get connected. We are stronger together.